Marissa Palevsky's Web page


| | | |
| --- | --- | --- |
| | | |
| This is me Marissa | Sue | Palevsky |
Hey, my name is Marissa and I am 16. I'm Jewish and proud of it, if you got a problem with that, deal with it. I live in South Euclid, Ohio and have lived here my whole life. I'm not going to tell you everything about me because that may take a while so I'll just tell you the basics. I LOVE cars and sports. My favorite sport is football. I know it's hard to believe that a girl likes football, but that just pisses me off, you know that's one of the most annoying stereotypes. My favorite food is chocolate, my fav animal is dolphins, fav book is Holes, and my favorite movie is The Notebook.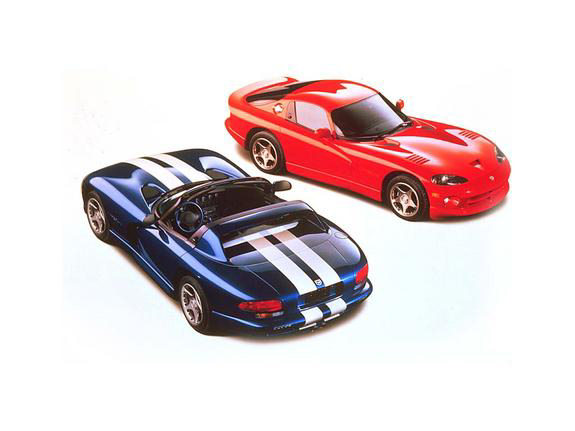 Anyways, I also like soccer, gymnastics, basketball, swimming, and just about any sport you could think of. I am a very athletic person, there's almost nothing I wouldn't do if you asked me, unless you're like my parents and asked me to clean something. (I wont do that for you, sorry. lol)
I guess I get my athleticness, strength, and aggressiveness from my parents. My mom was a national weightlifting champion, along with my aunts and my Zeidi (Yiddish for grandpa). My mom and her sisters were those kind of girls who like to break guys' egos. Funny huh? She always taught my sisters and me that we can do anything guys can, they're no better than us. On the other side, my dad is also very strong, he was a marine.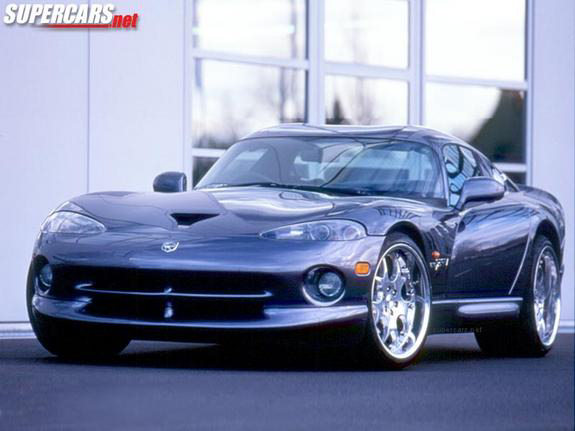 Ok, now I'm not as perfect as you may think I am. I have ADD and borderline depression, but you wouldn't know that or even think anything of it if you didn't really, really know me. Now, enough about me, onto my family. My dad's name is Marvin, he is one of eight children. We have a huge family just to let you know. My mom's name is Miriam. She is one of three. My mom has a lot of sicknesses and for any of you who know what that's like, it's pretty scary for a kid when you have to watch your mom take a crap load of pills all the time and have to watch her inject herself with medicine. Although I make my parents angry a lot and vise versa, I love them more than anything in the world.
Now, on to the siblings. I have one older sister named Nicole, she is 18, although she really doesn't look like any of us she is probably most like my mom. She's really strong, breaks guys' egos, and is very protective. Mostly of me, she says it's because of the way I look, she doesn't trust guys around me lol. She is also very aggressive and athletic. She has rheumatism, I'm not exactly sure what it is but it's a type of arthritis, I think! The doctor told her she shouldn't play any sports, why don't you tell me what you think she did. Yep!!! She plays more sports than I do. lol. Ok, moving on. After Nicole, it's me, then Jessica. We call her our little "Jesi Bear", but I call her "Juicyca". She is 14 and she has a genetic disease called Bi-polar disorder. If you want to know what it is, look it up because I sure as hell ain't gonna tell you about it because that would take eternity. Anyway, she is also like Nicole and me. (you know, athletic and everything)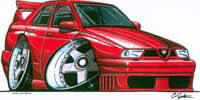 Now, after Jessica, I have twin sisters who are 12, Arielle and Caitlin. They aren't identical, at least I don't think so, I guess that's because I live with them. They have different favorite colors, foods, and everything. The only thing that I think are the same about them are their genes. lol. I say they need to go to boot camp but my parents said no, I wonder why. lol. That's it for the biological part of my family. We adopted a little boy named Matthew. We fostered him since he was three months, now he is nine. I can't tell you much about him for certain reasons, but I can tell you that he is the most ADORABLE thing ever. We already know that when he gets older he is so going to be an Abercrombie model. lol. He is such a poser. Nicole and I spoil him like he's the only person in the world. lol.
My parents foster a lot, I think it's because my mom's parents always did. It's really hard for us because some of them are bad and steal and stuff, and some stay for so long that as soon as we get attached to them they have to leave. They either stay in my room, which sucks, or they stay in my brother's room and my brother bunks with me.
We used to have a whole bunch of pets. We did have I think something like 27 rabbits, but the store we bought food from changed their food and the rabbits got food poisoning and died. Now we have five. I hated them, probably because Nicole and I always had to clean them. My mom loves rabbits and she was always rescuing them. We have nine cats, Shaney, Shira, Orca, Tiger, Snickers (a.k.a crybaby), Socks (a.k.a squeakers), Roo (who only has three paws, but is our fastest cat), Beth, and Foxy. We also have 4 birds, Baby, Sweetie, Reba, and Dolly. We also have a big fish tank. I make fun of my dad and say, "We also have a pig...my dad! lol"
Ok, I think that's enough, let's see some pictures.
| | | |
| --- | --- | --- |
| | | |
| My Family | My mom and dad | Me |
| | |
| --- | --- |
| | |
| Nicole, my Aunt, and me | Nicole, my Aunt, and me |
| | | |
| --- | --- | --- |
| | | |
| This is Nicole | Me | This is Jessica |
| | | |
| --- | --- | --- |
| | | |
| Arielle | Caitlin | Arielle and Caitlin |
| | | |
| --- | --- | --- |
| | | |
| Matthew | Isn't he an Abercrombie model? | Isn't he adorable? |
Well, i've stuggled with my oversized boobs for a long time, and since it was hurting me i got surgery. A breast reduction!! I also lost 40 pounds since then. Here are before and after pictures:
Alright, I went to the Solomon Schechter Day School of Cleveland from 4th grade to 8th. It's a private, Jewish day school. As our 8th grade graduation trip we went to Israel. It was AWESOME!!! It's the most beautiful place I've ever been to. So here are some pictures from my trip.
| | | |
| --- | --- | --- |
| | | |
| This is the Kotel | In the Negev (desert) | This is Masada |
| | | |
| --- | --- | --- |
| | | |
| These are the girls in my class on Shabbat | The boys on Shabbat | Me doing a handstand at one of the hotels we stayed at |
| | | |
| --- | --- | --- |
| | | |
| Me in the Matzpeh Ramon | My class going camel riding | My class at the Tayelet (overlook of Jerusalem) |
| | | |
| --- | --- | --- |
| | | |
| Natalia, Erin, and me at Ein Avdat | Us at the Ein Gedi waterfall | me crossing a creek on the Giliboon hike |
Inside Jokes
Everyone at Schechter- all the Israel jokes, can't say them all.
Brian- you are the loved of my life!!! i'm so happy to be with you even though we are on and off all the time!! lol remember, we have to stay friends until you are 101 and i'm 99. I LOVE YOU!!!
Quinn- Drippy stuff, Tara Miller, she still doesn't know, someone's jersey lol
Michal- ok here we go...pink cookies, it's shabbos, wanna do a mitzvah?, dum dums, ice cubes, twizzlers, sponge bob square pants...your mom, igloo is a frozen sukkah, tofu's made of processed soy, stretch h2 hummer limo, back of the limo...never ever again EVER!!! too many more to go...oh yeah, your gonna get shot at heights. lol jk
Charles- little one, pimp, my bed is to the left, camel toe, can I have yo numba?, you know what kinds of balls I like? Will you walk me home? Are you going to rape me?
Crystal- Ramona Robinson! Allie plays base!!
Rachel- You can clean my table, "my girls", Jupiter, seducing me in my sleep, Mrs. Marcus, "Rachel, get me another bottle of wine!"
Nick- When are you going to take me for ice cream? Nicole wants a milkshake
Dave- i love you sooo much! we have too many
Megan- Eggy, Vin Diesel, too many more to say lol. ok this may sound gross but trust me, put your head between your legs!!! lol
Scary- Smelly, Preppy, "I want the damn football!!!!!!" and give me my pants back!
Meranda- I wanna be yo baby's daddy. lol, I can sit on your butt, I'm not short, you know I love you! we already wrote down our inside jokes but there's more than 100 so i wont say them all.
Erin- I wore a bikini and I got pictures. GEORGE AND PRESTON!!!!
Matt- I want a visor from you NOW
Vivian- Vivola, Vigina, Tara Miller,
Emil- How high do you want me to jump?
Josh- 7 inches, all day long, 8 hours, penis, are you horny?
Adam- I wasn't avoiding you
Yissie- I'm not your wife anymore
Aaron- Stop looking at me, I don' like you, stop smoking, and thanks, I know I look good.
Shai- Atah mafri ali, you are soooooo annoying, I know I'm good, and you're welcome, just shhhhhhhhhhhhhh
David- We don't have any inside jokes
Hannah- I'm not a thief!
Cory/Aaron/Mike- Do you have any money?
Felix- Do you like that lollipop?
Sebastian- I was reaching for the football.
T.J.- I like your shirt, let's tango!!
Elise- green bikini, Sob!!! the skeevy guy lol
Alex- one day I will give you a bruise
Will- he's Meranda's baby too!! I'm still not telling
Justin- "Shut up William Brown!"
Jessica- 20 minutes in the pool, we don't have your bikini bottoms no more.
Mike- Don't come over my house lol
Candice and Rachel- three musketeers!! yes my boobs are gone!!! you slut. BOB JOE and GEORGE!!
Cory- when will it be your turn? SEXY!
Funny family pictures
| | | |
| --- | --- | --- |
| | | |
| Nicole and Matthew | Daddy being funny | Nicole and me arm wrestling |
| | | |
| --- | --- | --- |
| | | |
| We just love doing his hair and putting make up on him | BOO!!!! | |
Well, that's pretty much my web page. If you would like to email me my e-mail address is chocolat4me89@yahoo.com or you can chat with me on AIM. My screen name is chocolat4me89. You can also look at my family's website at www.mybunnies.com .